Our wines
Our wines issue from vines worked using bio-dynamic farming techniques since 2005. They were officially certified organic by the French certifiers "Bureau Véritas" beginning with the 2012 harvest.
Our vines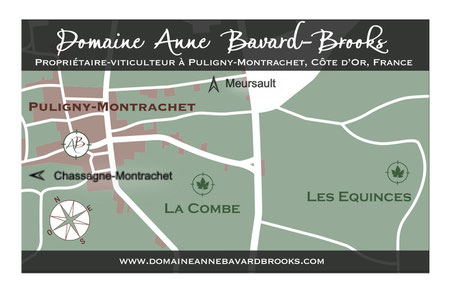 "Corvée des Vignes", a plot of 7.71 ares, AOC Puligny-Montrachet village, is just to the north of the village.
"La Combe", a plot of 36.15 ares, AOC Burgundy white, is found to the east of the village of Puligny-Montrachet, only 350 m from the beginning of the village appellations.
"Les Équinces", a plot of 78.60 ares, AOC Burgundy white, lies another 500 m further east of Puligny