Regional appellation Côte d'Or -- Decanter tried us !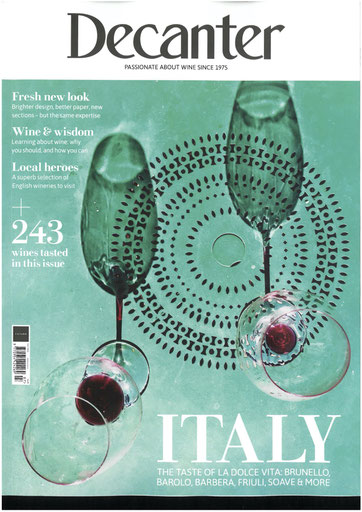 Following the selections of the Cave du Prestige 2021 of the BIVB (Bureau Interprofessionnel des Vins de Bourgogne, Burgundy's Wine Board), the wine enthusiast magazine Decanter had the opportunity to try a handful of wines deemed representative of the regional appellation "Bourgogne Côte d'Or". As a reminder, this new appellation was created in 2017 and Domaine Anne Bavard-Brooks was among the very first to embark on the adventure, and with a medal its first year!
As one of four whites tasted and with a score of 93/100, we are pleased to share this article with you. To download and read, click on the image.
For more information on this appellation, visit the BIVB website, or download a data sheet.
Burgundy Wine Board Cave de Prestige 2019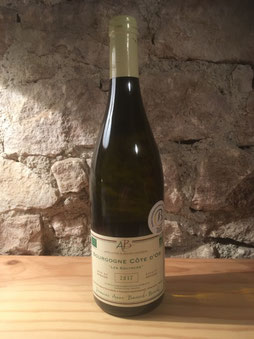 We are very happy to announce that our 2017 "Les Equinces" Burgundy Côte d'Or Chardonnay was selected by the Burgundy wine board (the BIVB, Bureau Interprofessionnel des Vins de Bourgogne) for their 2019 Cave de Prestige. You can follow this link to their site for more information.
According to the BIVB, out of 1528 wines proposed for 2019, 191 wines from 137 estates were chosen; as rigorous a selection as that for any wine guide.
From the BIVB press release: "To become a standard-bearer for Bourgogne for a period of one year, the quality of each wine must be irreproachable. The wines are selected through a blind tasting by a panel of experts including technicians, enologists, and industry professionals. They are divided up according to their expertise to sample a group of appellations, to which they attribute a score. Wines that obtain a minimum of 16/20 go through to the second round. These exceptional wines are then sampled by a "super jury" and the highest-rated are admitted to the Cave de Prestige."
Click here for a list of all Domaines receiving this distinction for 2019 (in French).
Click here for the official press release in English.
Click here for our BIVB data sheet (in French).
To read the latest issue of our newsletter "The Latest from the Domaine" click on this link
This article originally appeared in Katsuyuki Tanaka's journal Wine Communicate in May of 2016